Hey people,
today I made a small experiment. I was interested if the values, Cantabile and all other hosts show, are also valid in the real world.
The test-environment looks like this:
MIDI Out from a keyboard goes into MIDI In of the interface (in this case a Focusrite Scarlett 6i6). I've set up my oscilloscope with one channel connected to the MIDI In of the interface and the other channel connected to the audio-out.
In Cantabile I used Obxd for testing. Of course I switched off any kind of attack-times so I get the best impact impossible.
This first test was made at 44.1kHz @ 64 samples. Cantabile shows 1.45ms. And here is what happens in the real world: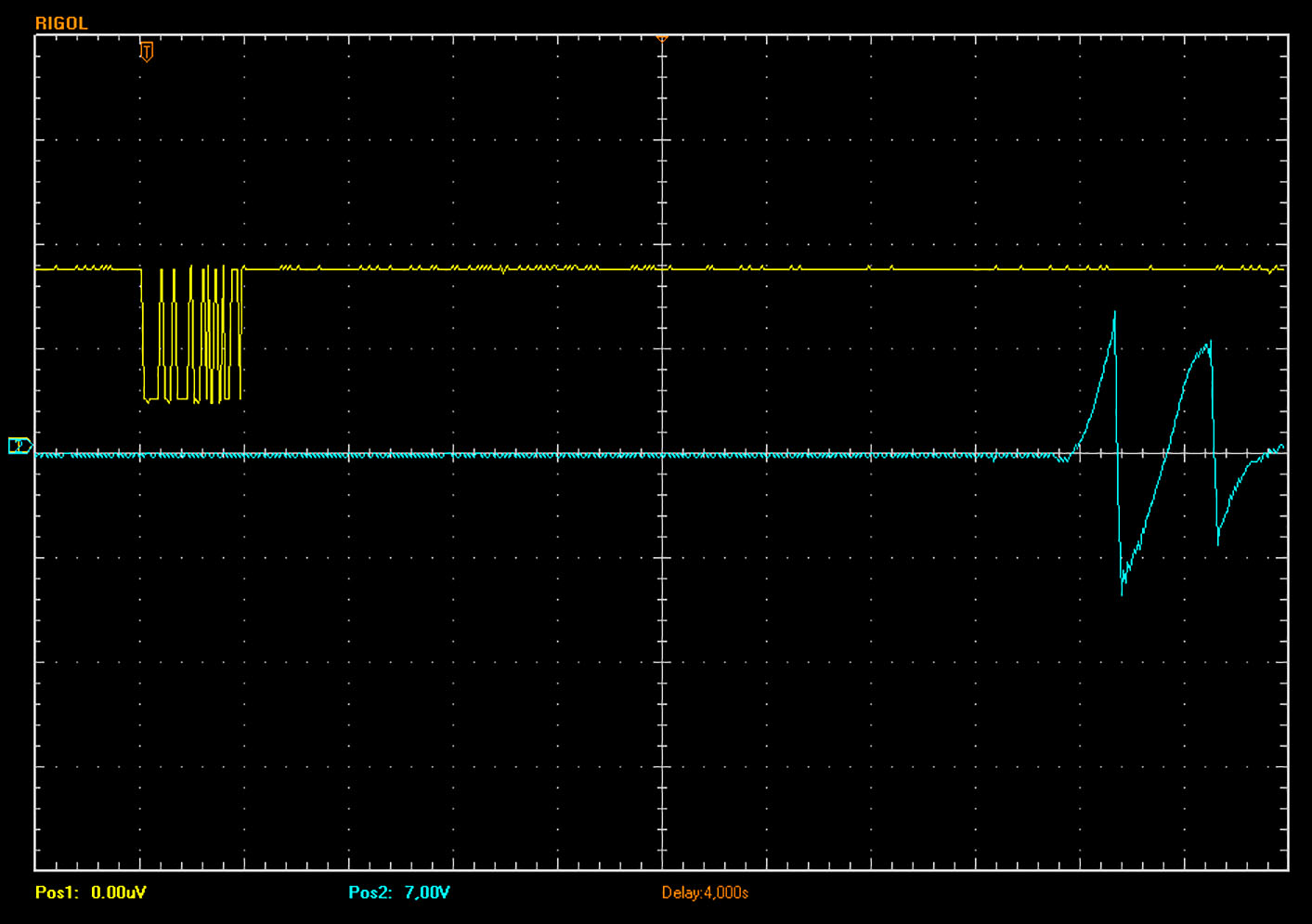 The grid is set to 1ms. This is about 8ms! But I have to say sometimes it's less and sometimes more. 8ms was the maximum and 6ms the minimum.
So as you can see we are talking about WAY more latency than the host shows us. So, don't be fooled

Anyway maybe @brad jumps hin and can explain more in detail why the latency differs so extremely. Don't get me wrong: I don't blame Cantabile or anybody. Every host shows this… also on Mac (I tried it with Logic… same!).
The next test I'll do is an audio in / out latency-measurement.