I've been busy today! I've finally managed to create that mixer Rack within Cantabile that I felt I needed.
Why go to all this trouble? Mainly so that I can now bind to fixed controller targets, but also so I have a graphic display of my mix.
With my new mixer (Linked Rack) inserted into any Song I will now have a fixed set of faders, and all I need to do is point my instruments at whichever channels I want them to live on.
Plus my mixer Rack spits MIDI back out to MIDI Designer on my iPad and shows me my current mix in a friendly format.
Of course, I could make it a lot more sophisticated, more FX sends, multiple outputs… but for now this is a proof of concept. Working nicely!
Just thought I'd share! Here are my MIDI Designer Layouts: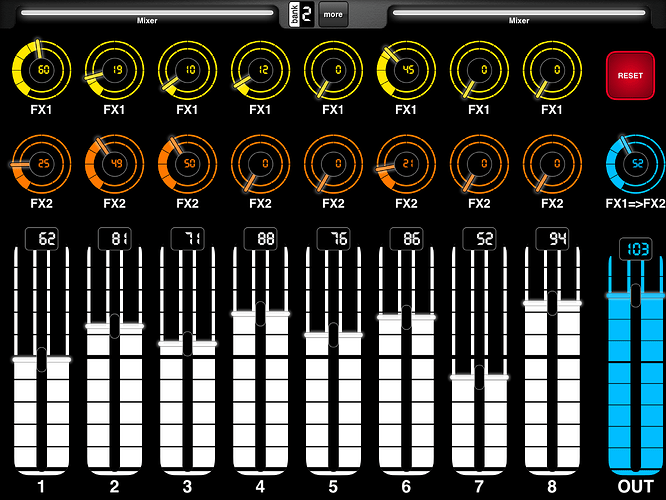 And my Cantabile control Layout: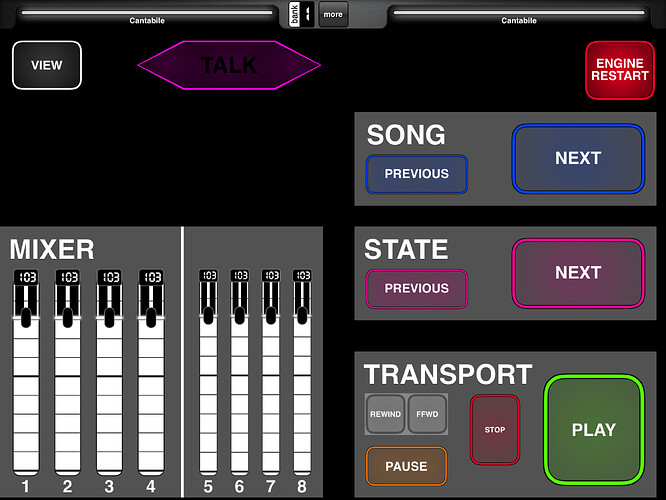 Happy to hear any criticism or suggestions - or any elephant traps I may have missed!