I'm using Lite (and probably will upgrade if it serves me well), I'm not new to DAWs or VST hosts but I am new to Cantabile.
I had been using Kontakt and SD3 in my template and now I can't use SD3 as Cantabile says it has updated so I need to reinstall SD3. (screenie attached)
The thing is, the Toontrack product manager already does all that for me, it cleans out old versions of software and replaces it with new ones, so there shouldn't be an issue. Kontakt 5 is still working (and probably because we are on ver6 now and it's not been updated?)
I have uninstalled and reinstalled Cantabile with no luck.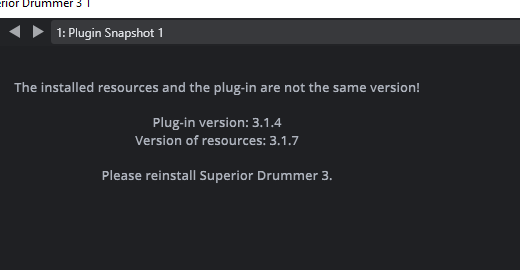 Furthermore I do not see the plugins in my folder, but they do appear in a search, what I have I done wrong here?