Some issue going on with VST3 with multiple outs, and I can't get a handle on it. Here's the scenario:
There are two flavors of the Cherry Audio Quadra Synth: "Stereo Out" and "Multi Out". I have the first flavor loaded: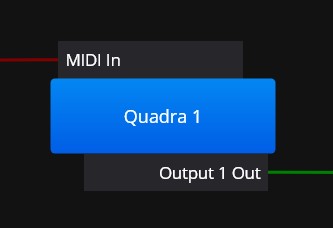 Good so far …
Then I replace that plugin with the Multi Out flavor:
… and get a warning about output channels, as I might expect: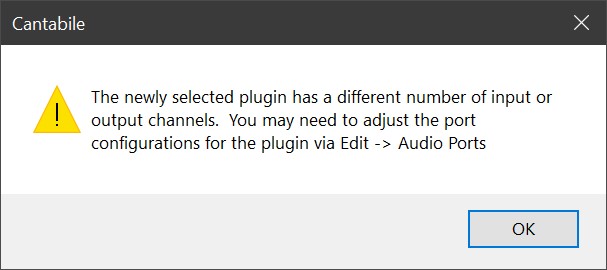 However, the loaded VST3 only shows one output channel: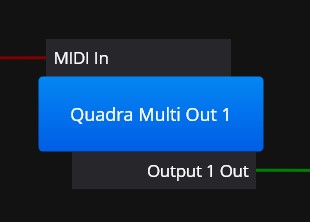 and Edit => Audio Ports shows the same output configuration as the Stereo Out flavor of the plugin: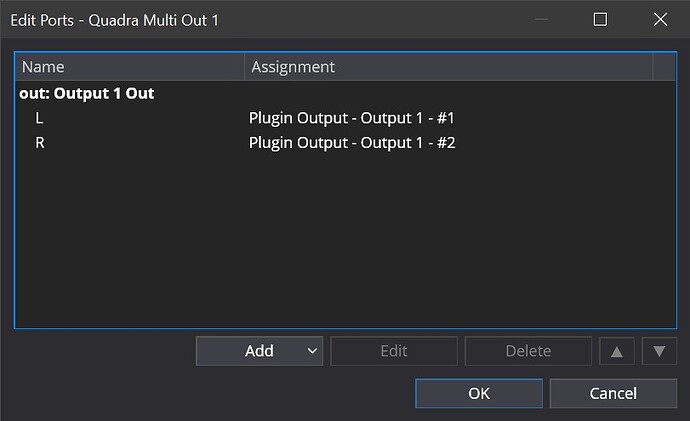 Same results if I insert Quadra Multi Out as a new plugin (rather than doing Replace Plugin).
Any ideas what might be going on??
Win10x64 Performer v4062