For the next build I've added a new menu command in the Tools menu - "Show Externally Held Notes" which shows any note on events that have been received from a MIDI In device for which a matching note off event hasn't been received.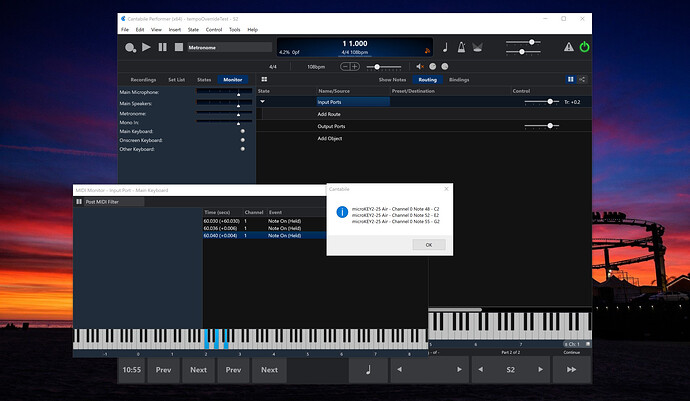 Note that this works at the MIDI device level - not the MIDI port level. ie: it's very low level, before any routing/manipulation by Cantabile.
eg: you'll notice in the screen shot the MIDI Monitor is showing notes held on the Main Keyboard, but the Show Externally Held Notes command is showing the held notes on the microKEY-25 Air device (the device I currently have mapped to the Main Keyboard port).
Besides held notes, this command also tracks the three common pedal CCs: damper, sostenuto and soft pedal.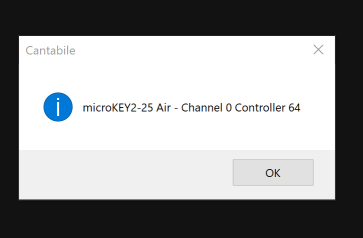 Not sure when the next build will be, but this will be included.