Hi,
I'm trying to convert the incoming values 0, 15, 32, 48 from Controller Number CC92 to Seperate Controller Numbers. My MODX has Scene Buttons and they sent for each Scene Button a different value.
I would like to use the Scene Button to switch states in cantabile.
But i could only use different CCs, not a same CC with different values for Bindings.
I've tried the sysex Filter in the Midi-Port settings, but did not understand, i've to do it?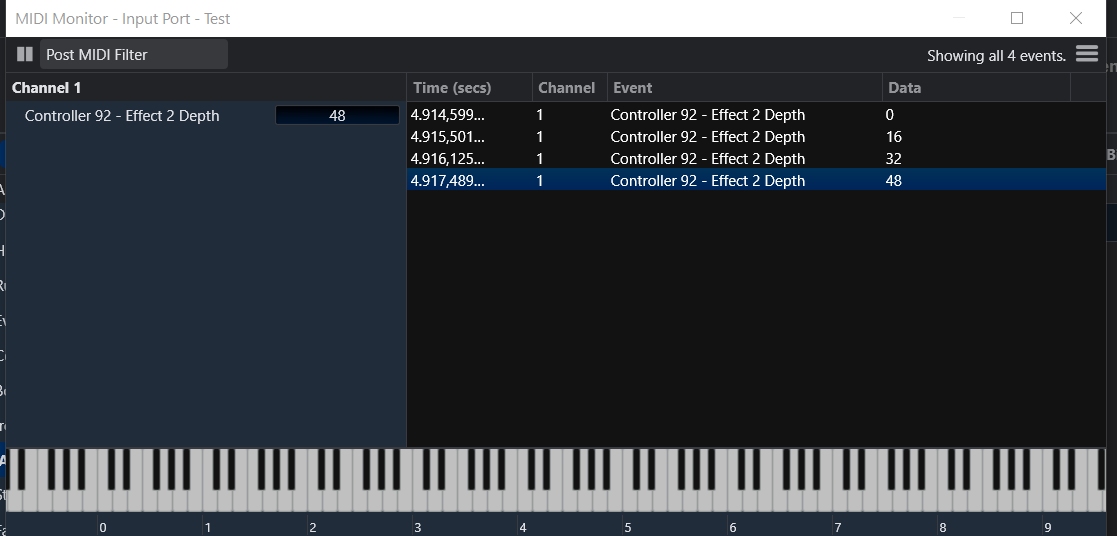 That's receiving in Midimonitor for the upper CC92 Values
0000: B0 5C 00 00
0000: B0 5C 10 00
0000: B0 5C 20 00
0000: B0 5C 30 00
Idea, how i can do this?
Thank YOU!
Wurli