I was curious to understand what an Engine Cycle is. Is Engine Cycle the same as Time Load?
I finished creating a rack that has the following:
UVI Piano
Kontakt 1 (with 3 patches)
Kontakt 2 (with 5 patches)
Omnisphere 1 (with 3 patches)
Omnisphere 2 (with 4 patches)
No MIDI is sent to any of them until I turn on their route through bindings on my keyboard. Yet, I'm getting high Engine Cycles at times and many page faults. On rare occasions, I see spikes of engine time up to 2300%. But for the most part it seems to operate smoothly. I'm curious, though. Is this setup too complicated? I figured my laptop was powerful enough to handle this. I'm thinking the issue must be something else.
Here is the profile data: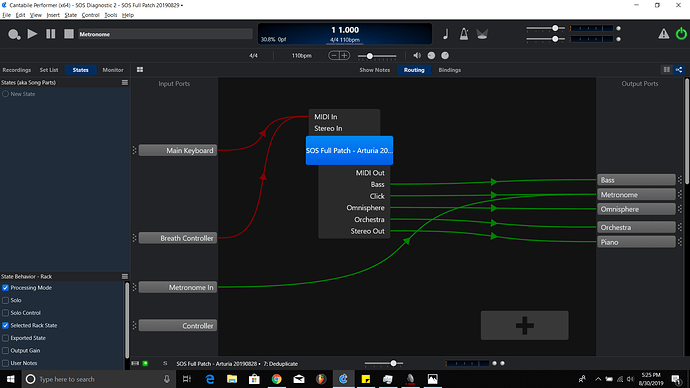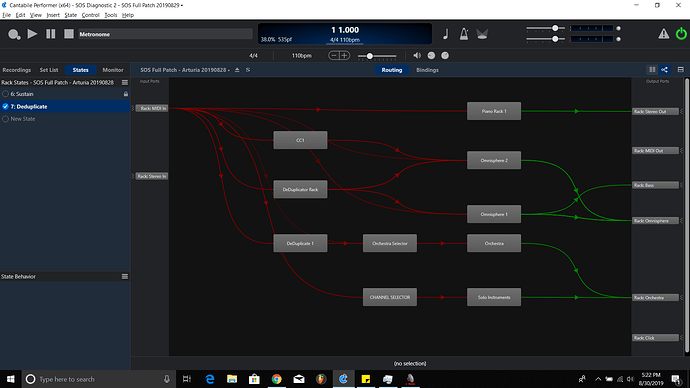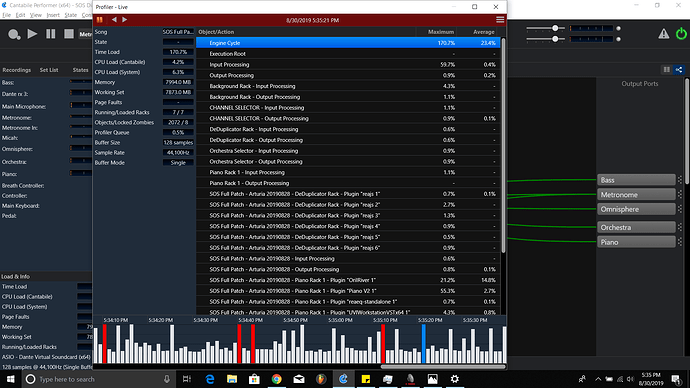 The specs of my gear:
Laptop: Gigabyte Aero X9
Intel Core i9-8950HK with 6 Cores
32GB Ram
1TB SSD
Controller: Arturia Keylab 88
Audio Interface: DANTE Virtual Soundcard
Any thoughts? I've gone through much of Glitch Free already. But I feel like I'm just chasing my tail, lol.