Hi all,
Some of the parameters are disabled/greyed out (see screenshot of polysix).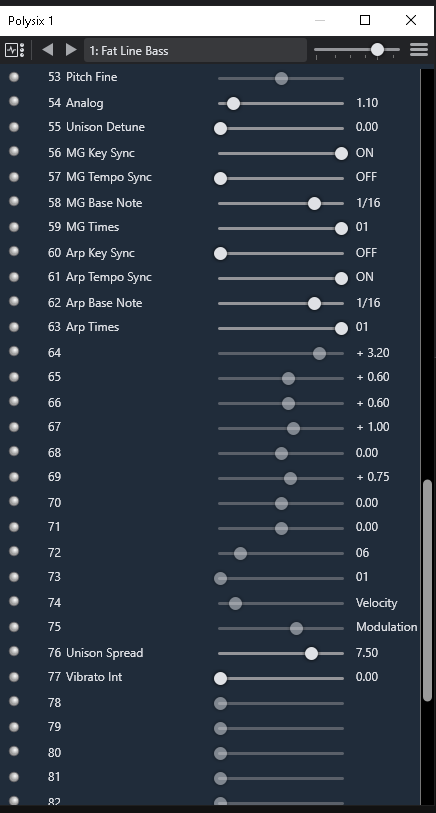 They can be set as a binding target and source but no changes happen.
Has anyone seen this before?
I should mention, they have no name but by matching the values I've determined which controls they are in the plugin UI.
@brad, is this a limitation set by the plugin that Cantabile can't control?
Thanks