Hi all,
I've just installed the most recent Cantabile 3676 release and noticed, that the preset selector drop down button (described here) is not visible anymore. In the screenshot below, it should appear next to the lock icon. When/how did it disappear?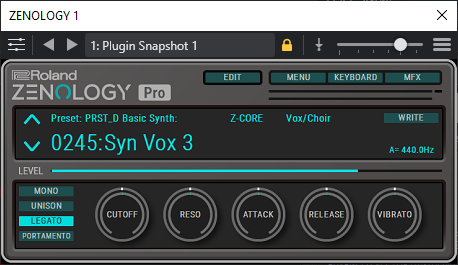 Actually, I was looking for some way to rename a preset and remember, it was possible with earlier versions. The release notes say that, "F2 in preset column can now rename plugin presets" - but this is pointing to the column that the (now gone) preset selector button should open, right?
Can anyone confirm this?
Regards,
Hans