I've set it up as a MIDI filter on the MIDI in port of an embedded rack.
Channel 1 sends to 1,2,3,4
I create 4 MIDI out ports for that rack.
Inside the rack I create 4 routes that send out the split channels.
Outside the rack I route it to the instruments.
In my case it's 4 Chromaphone instances.
It works okish but I'm getting stuck notes.
I set up 4 MIDI monitors to look at the inputs to the instruments.
When I play a 5 note chord I get a hung note on the instrument that gets the 2 notes.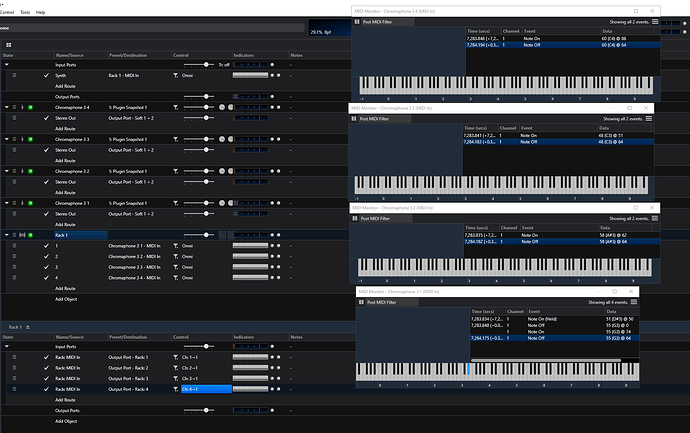 You can see that it seems to be sent a note off for a G3 instead of a D#3
Any ideas?
Cheers,
Neil