I use the Media Player for a Click and Guide track with drums.
On my last song I do a standard closing comment then repeat a portion of the end of the song.
I've used a Marker and a Range to created the portion to replay.
I've created a Binding to return me to that Range
All of the above works for me but I just discovered how the Media Player can be synced with the Transport to play my files and I really love it.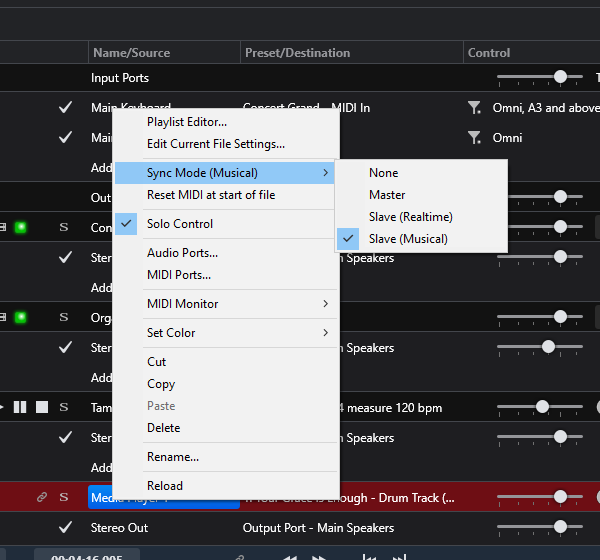 My issue is this:
I can no longer get the Binding trigger to return to the Closing Range or the Marker.
I've also noticed that the LOOP setting for my Closing Range is ignored (not that I'm using it for that purpose; I prefer a manual trigger right now).
Even if I manually select the Closing Range, when I start Transport, it always starts at the beginning of the media file.
So, presently I am unable to use the Music Sync function on the last song. Is there a way to make this work? My only thought is to create a separate Closing File and then have the Media Player use it.