Can the MIDI and Audio tracks produced during a Cantabile recording be synchronized with each other?
I (foolishly?) assumed that all tracks - MIDI + Audio - were time-synched to the sample. I've been relying on this in my latest round of latency testing with Cantabile. I now have an example which does not look possible: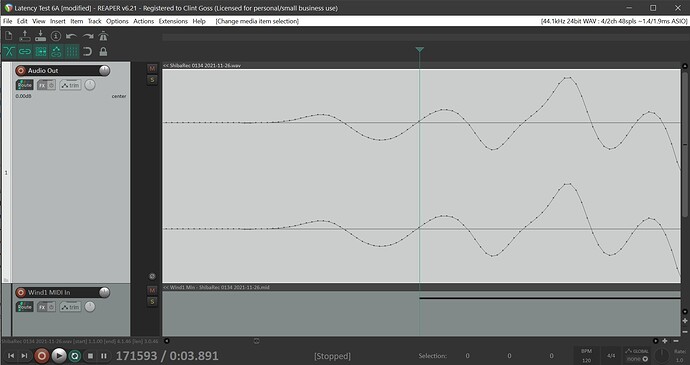 I am measuring the latency of the Respiro VST. At the top is the stereo waveform that was triggered by the MIDI in the bottom track. Impossibly, the audio initiates prior to the start of the MIDI note by over 30 samples. This does not seem possible.
I am hoping someone can shed light on this … is it possible to get them synchronized? (i.e. so that the MIDI and Audio recordings begin at the same point). I have been doing a lot of testing that relies on this, and now that work is in jeopardy …