I am getting close to linking Cantabile with RME's TotalMix in order to make use of Direct Monitoring for the dry sound (in order to reduce latency). I am setting up Cantabile to match TotalMix's faders. One hitch:
TotalMix faders have a range of -65dB to +6dB. I need to map that -65dB to +6dB range in bindings which are triggered on Gain value changes and produce 0…127 MIDI values (for communication with the Controller Bar and for sending out LoopMIDI to TotalMix itself). However, the lowest value I can select in the "Source range from:" field is -59.9: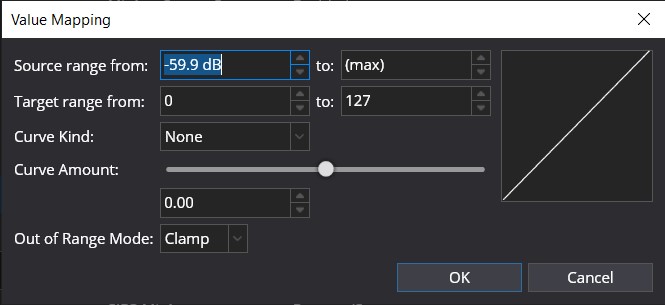 This completely messes everything up in my scheme.
Is there a way around this @brad? Am I missing something ???