Hello Brad & all,
there is still a bug inside of Cantabile as far as I can judge it.
Here comes a 11 steps navigating to uncover this:
I've been struggling with this now for more than 4 weeks, so that I still couldn't use Cantabile for my last gigs. I tested it with two machines (WIN 10 64Bit and WIN 7 64Bit) and many other plugins, but in all cases it behaves like this.
This is a fundamental function inside of Cantabile affecting his main concept, also described here under "Exported States":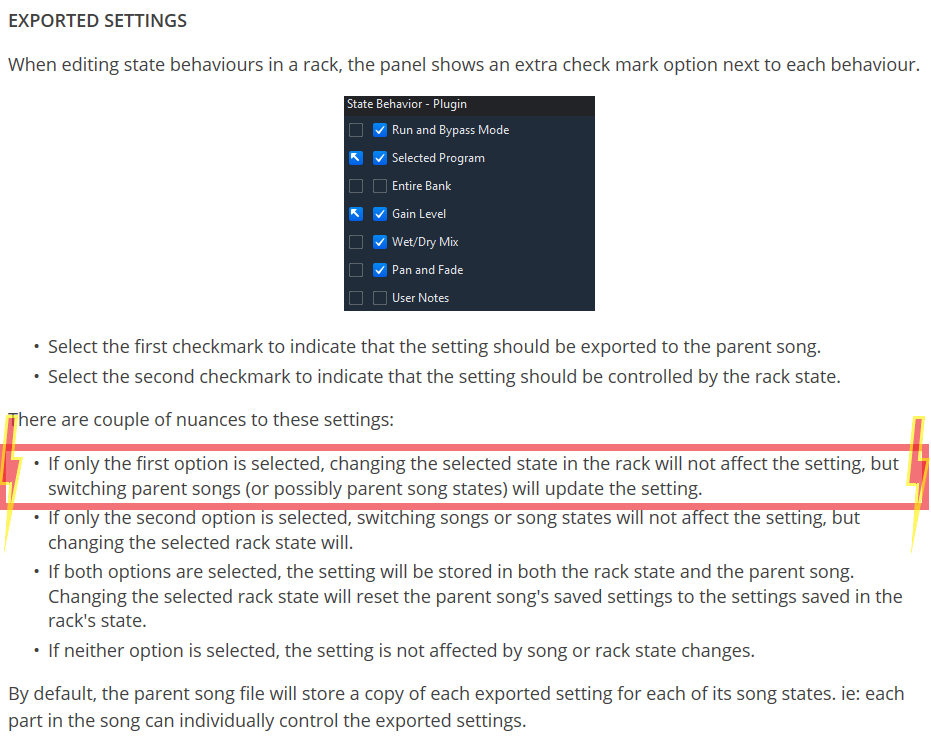 I'll wonder if this error wont regard other Cantabile-users, albeit nobody has been responding to my last posts belonging to this til now.
So the time has come for the one and only,
the founder of the best VST-Host over the world,
the wonderful
Mr. Brad Robinson himself.




YEAH
Kind regards,
Peter