Hi @brad! I work with songs that can have lots of states. There are many bindings used like this image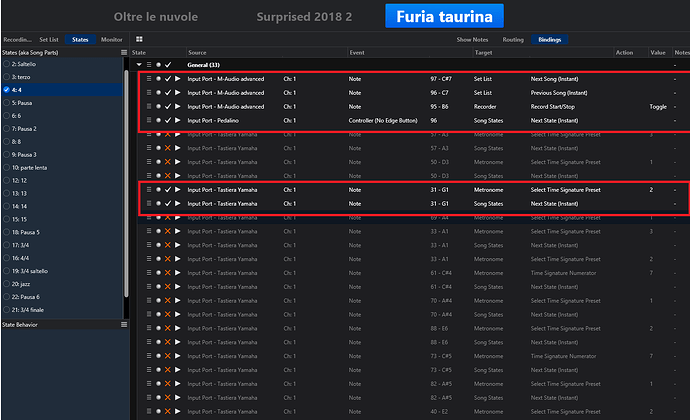 I switch states, change even and odd times, change notes etc… by playing notes or my foot pedal.
I would like to ask if you can code a simple "Automatic hide" button to automatic hide disabled bindings from the TAB Bindings while current state is on like this:

The idea would be add to the right of the window a little button like "table/wiring view" in tab Routing
In this way all "common" bindings will stay visible with only the "good" bindings while the others not.
Thank you very much, Andrea.