You can put a plug-in in a standard Rack, and under State Behavior export parameters to be saved at the Song level.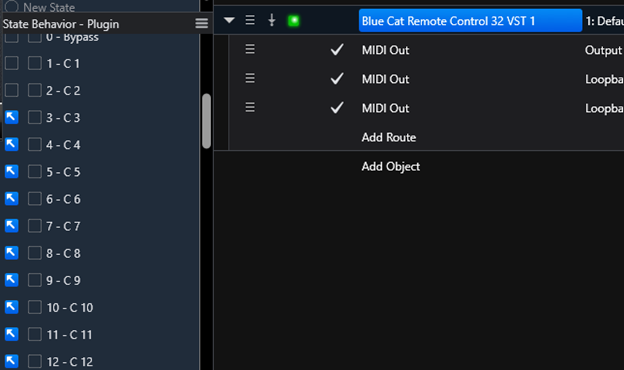 Then at the Song level, you indicate you want to pickup the Exported parameters. (i.e. save the parameters with the Song/Song State.)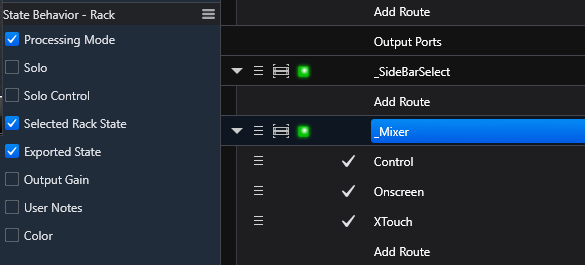 No worries for this mechanism.
---
But what about plug-ins you put in the Background Rack? Can those parameters be Exported to the Song? You can check "Export to Song" just as before.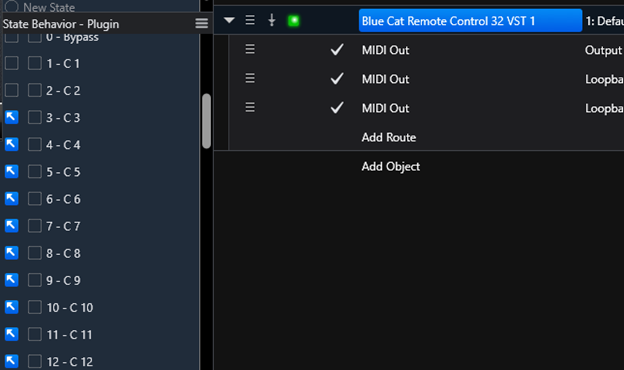 "_Mixer" is an embedded Rack containing Blue Cat Remote in my Background Rack.
This is _Mixer in the BG Rack with "Exported State" check in the BG Rack (State)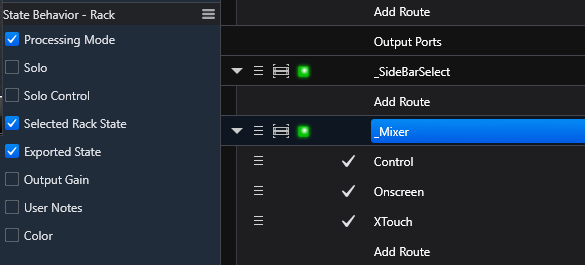 This is the Song Level, with my regular Racks. Is it possible to pickup what was Exported into the BG rack at the Song Level? Or only the State in the BG rack?