Hi guys,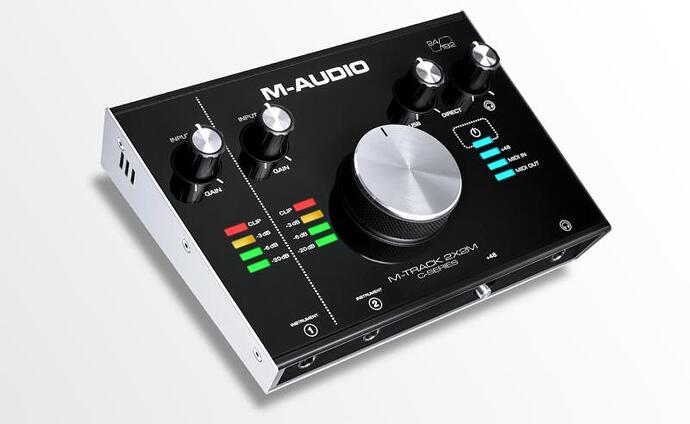 This is my issue. I give and record online piano video lessons. For recording I'm using OBS studio on a Windows 10 PC with i7 9700, 16GB ram.
I was able to add my keyboard as midi input and apply a piano VST sound.
As audio device I used Voicemeeter Input, so that I could send the output to OBS studio.
This worked perfectly, a part from many glitches that I still need to take care of. But the problem came with my microphone.
I have a Rode smartlav+ linked to my audio interface, an M-Audio M2x2 (see image attached). And here comes the problem.
Since the audio device selected is Voicemeeter, as audio input I've been provided VM-VAIO 1 VM-VAIO 2 etc… So it seems impossible to me to add my M-Audio interface to get the mic signal.
If I use my audio interface as the audio device in Cantabile, well, I fix everything up, but I find no ways to send the signal to Voicemeeter and eventually to OBS.
Is there anything I can do here? Do you guys have any idea on how I can use the mic in my audio interface and Voicemeeter altogether?
Thank you so much.
Paolo