I have Casio Calculators from 1983 and 1987 respectively that are still going strong…
The Casio CZ series was legit. No shame there. Some of the recent pianos are pretty nice too!
Brings back memories. I had a 65 myself when I was poor and couldn't afford that DX7….
Ooooh, the SK! There was no more fun in the world than one of those.
My first was a PT82.
One of my casios, demo tune is rick astleys together forever


There's two CZ's propping up a wall in another room.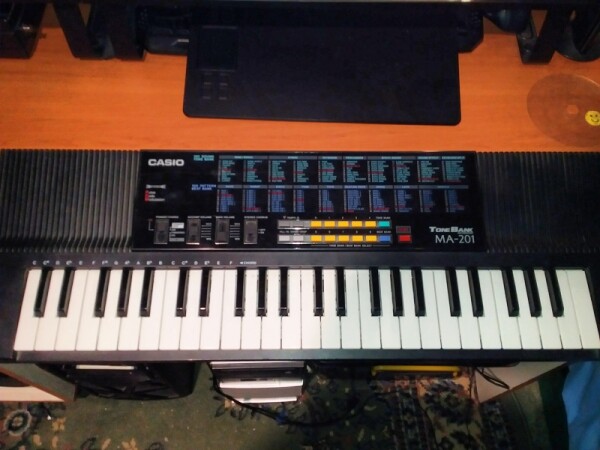 In total, my first synth setup was VL-TONE (till I swapped it for a phaser pedal), Casio MT-41, Casio MT-65 for the chords and a Yamaha CS15 mono synth. WEM Copycat (that I had to repair) and a knackered old guitar amp with spring reverb.
I kinda lost interest around 1985 as (unsurprisingly) I couldn't get those classic prog sounds out of that lot. So music went on the back burner until 1998 when I had to work to live again (not the other way around) and the worst of the early mortgage/baby years were behind us and I got a DX7II as my first proper POLY to go with the CS15.
In 2001 a Yamaha EX5 joined the fold, and I was then "stable" until 2006, where since then the GAS has been insatiable!

Hi guys.
I saw that you post your first instruments.
While we're at it I'll post my first organ.
Obviously I don't have a picture (it was the "anno domini 1969"…)
but I found an heirloom photo on the internet. It was made (the only and last organ…) by an Italian company, FBT.
This organ was called FBT C4925 and, as mentioned, this company only made this one model and did not make any more.
It sounded nice, 25W, it wasn't so bad: I was a little boy just starting out and I felt like playing a Hammond… But I was just dreaming…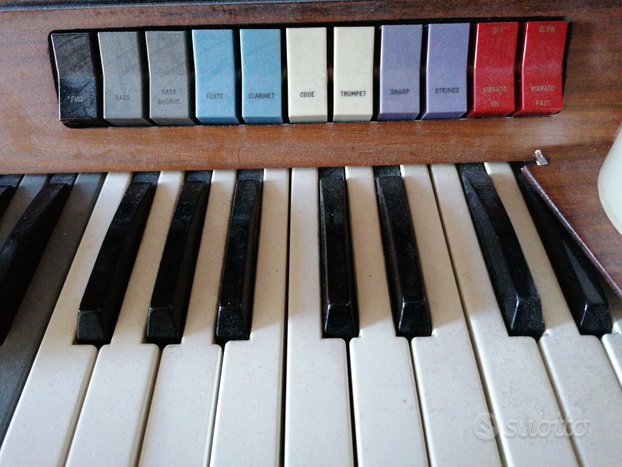 I'm sure my first organ (first keyboard in the house) was the same as many. Started me on the road to perdition. Right away, we tried to mic it to use in a rock band setting (age 15, mic - a friend's Kent, amp - their Silvertone). That didn't work very well, as it mostly amplified the blower noise!
That could be a whole new thread- post your first gear! On the other hand it works is fine here too I suppose

Fred, nah. Our first gear is not pointless.

Embarassing pics welcome!
YouTube's "suggested videos" had no idea what to do with that one.
Do you know why owls cannot make love in the rain……
Because it's too wet to woo….

Thank you - I needed a gut busting laugh out loud moment!!!
Doug - Referred to as an "owl howl".
This is hilarious