I'm need a physical switch on a DIN MIDI channel carrying one uni-directional MIDI signal. It's actually running over MIC cables (courtesy of short DIN5-to-XLR cables at each end), so I was hoping to use a MIC switch.
The Hosa GMS-274 accomplishes "Mic OFF" by shorting XLR pins 2 and 3 together …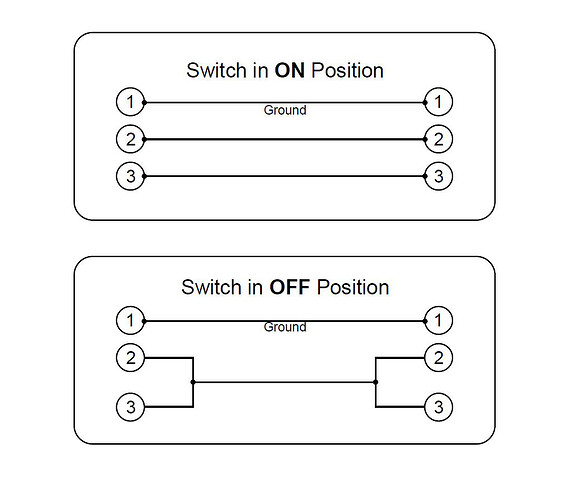 Would such a switch work … i.e. disable MIDI and not cause any electrical problems???