Just wanted to share my latest experiment:
In years of chasing my sustain pedals underneath my rig, I've tried multiple solutions to this problem: the classic "gaffa-tape-it-to-the-ground" approach (not very stable), shlepping along a drummer carpet (only to find that they'll walk around happily on that), glueing velcro to the bottom to stick them to the carpet (with predictable effect on the carpet surface), mounting them on a board and shlepping that along, etc etc.
Now, inspired by a Roland sustain pedal with a kind of rubber lip underneath it, I've tried a new approach: I've glued a mat of cellular rubber underneath my pedals that extends beyond the pedal footprint all the way underneath my foot. This way, my foot keeps the pedal close instead of kicking it away. Still, the mat is small enough for easy transport - just flip it over the top of the pedal. Plus, cellular rubber is pretty non-slip - this will help avoiding the whole construction sliding on wood or stone floors.
Looks like this: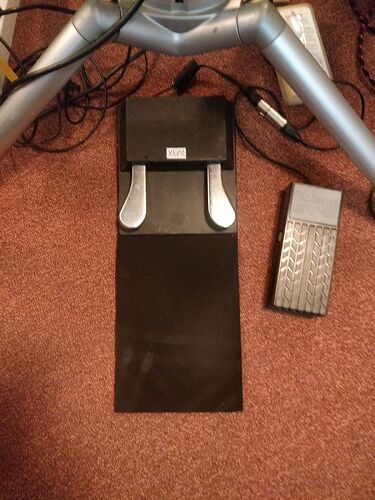 Folded up, it doesn't get in the way: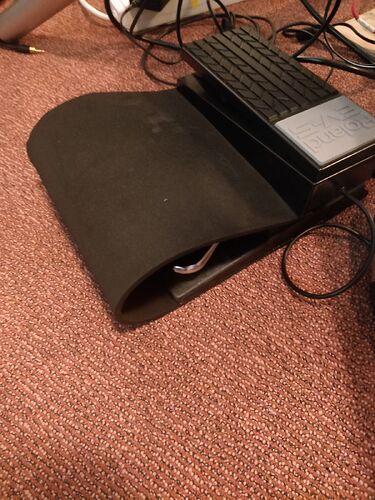 Feels extremely good so far - I'll find out about durability over the next months, but cellular rubber is cheap enough - once it wears off, I'll simply tear it off and glue on a new sheet.
No more pedal excursions!
Cheers,
Torsten