Hi. I am having a problem on my gig PC that is driving me nuts…
My main USB interface is a Focusrite Scarlet 2i4, and up until recently Cantabile has played perfectly with it, but no more.
Both MIDIOX and Pocket MIDI both see the interface with no issues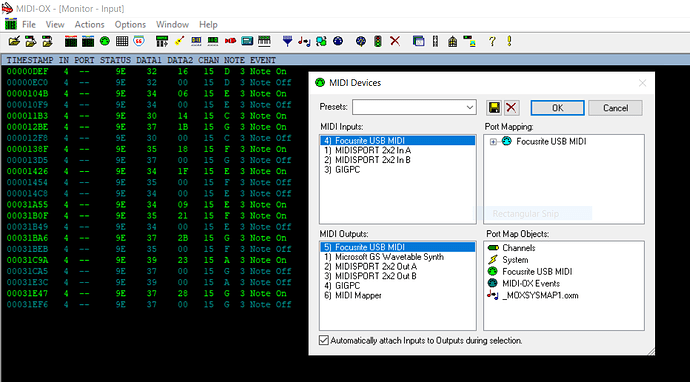 But Cantabile does not (despite it happily using the Audio port of the same 2i4), and complains that the device is disconnected.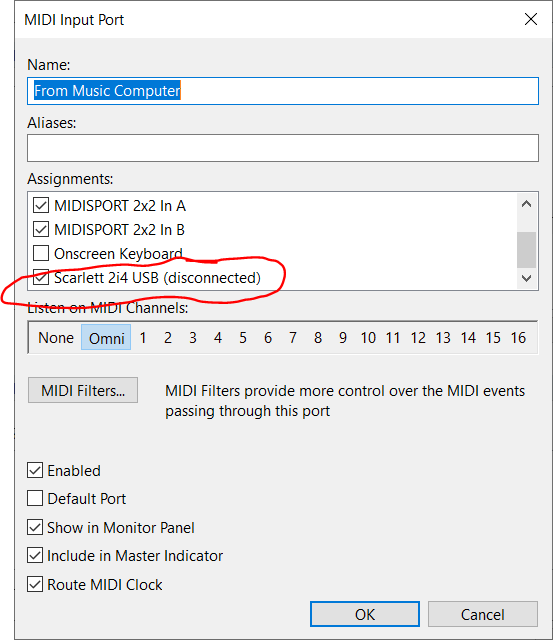 I've ran Cantabile with MIDI Logging enabled. Attached is my Log file and Settings.json
A little stranger, but I have a backup port in the rack, an old MIDISPORT 2x2. Which is suddenly not working until I hot a note and then get some aftertouch flowing and then release the note, then it all starts working. That is true in both MIDIOX and PocketMIDI as well, so not unique to Cantabile! I thought I'd mention it in case others have had similar issues and know what to do! That is a very old device mind. I've had it since 2001, so maybe it is time to upgrade it.
Diagnostics.zip (196.8 KB)