Correct me if I'm wrong. In Cantabile there is a system to avoid routing loops (ie an output can never be put into input of a previous vst).
However, this rule does not take into account the type of route being traced.
In my specific case, I would like to use the MIDI output of Vst B (Controller) as Midi Input of Vst A (Audio Effects), considering that Vst A has an audio route to Vst B.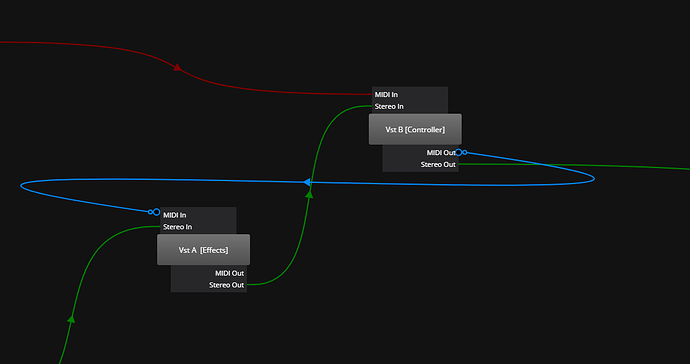 @brad Could the AntiLoop rule be refined to make that link possible?
Thanks