After many years I'm still facing this very frustrating behaviour of Cantabile. Everytime I start a new song, the ports are spread appart and I need to scroll for ages to group them. Worst, If I group them without making any connection they all spread again.
This how it looks on a 27" at 1920 X 1080 res. It's a light setup and not all ports are showing…


Did I miss something or there's really no other way to avoid this but to make a dummy connection on a template song. The 21 outputs ports are spread very wide appart. I grouped the input ports manually.
The pic below shows how I want to view ports by default.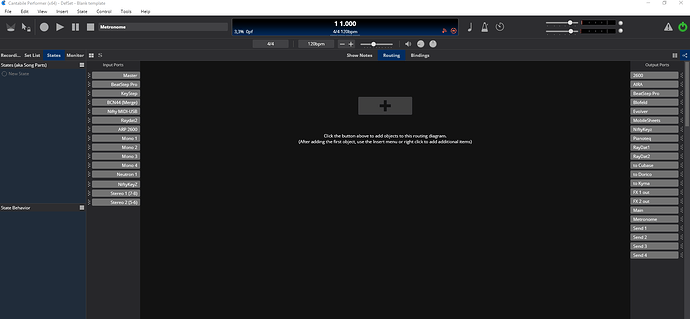 Also a feature that I can't wait to see is the option to use different colors on Ports in Wiring view