I use a template to create new songs, and I use linked racks for the most part. So when I build a new song, I'm using the same linked racks. But I've noticed that occasionally a linked rack doesn't have a new state that I'd created just minutes before. In other words, I create a new Rack state, save the rack, save the state, and save all. Then I open another song using that same linked rack, but the rack state I'd just created isn't there. go to yet another pre-existing song, and it is there.
My first thought was that I must have a duplicate copy of the rack , created by mistake. But when searching through my racks, there's just one. I have noticed, on the songs that are missing the new state, when I check the file name by doing a "Save Rack As", there's no name already shown in the field… it's blank. But by default, an existing rack typically has it's name already in the field.
I beleive I can fix it pretty easily by just deleting the problem rack and re-inserting it. That does fix it. But I'm wondering why this is happening? Here's a visual:
Song 1: I changed the parameters to add a 2nd stereo out route, State 3 "FLA …".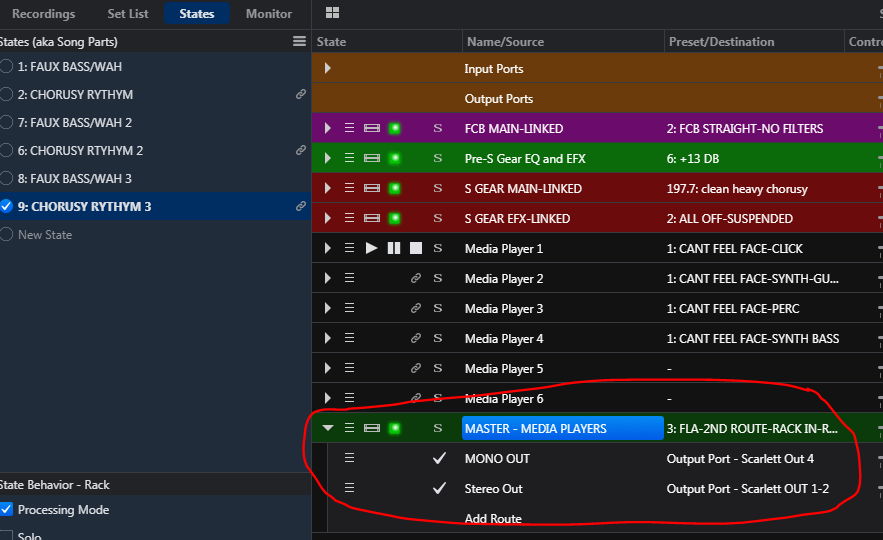 Song 2: Same Rack… where's the new state 3 "FLA…"?


BTW I'm on 3587… i need to update it when I get the chance.
Thanks!
tom