Hi.
I continue with the rookie questions

I would like to have a different volume in a specific part of the keyboard.
That is, I have a vst instrument and in "input ports" I have the main keyboard twice, once with a range of keys and another with another range of keys.
On the second keyboard (the one I indicate in yellow in the image) I would like the volume to be higher.
Can this be done somehow?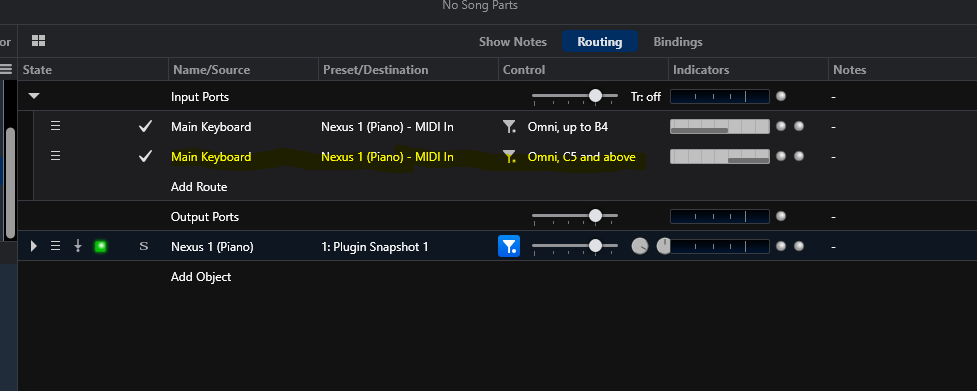 Thank you
Philip