I just recently experienced the following behaviour:
When i load a setlist (pre-load is activated), cantabile causes a very high cpu-load.
Depending on the size of the setlist, the cpu-load is about 30 - 50%.
The Time Load is very low at about 15%.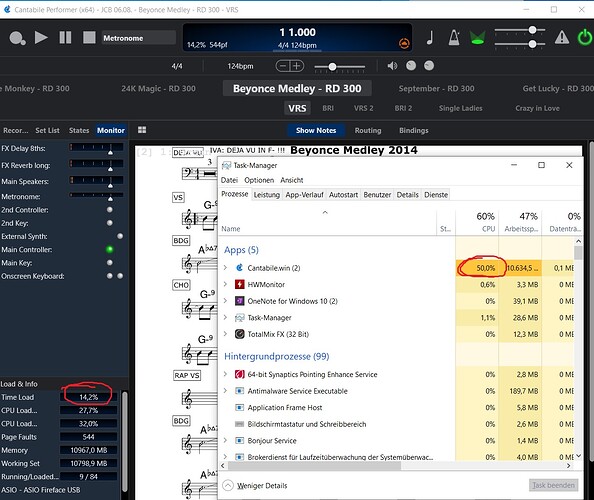 Turning off the audio engine doesnt change the high cpu-load. Even with the audio engine turned off, cantabile causes a 44% cpu-load. The time-load is at 0% when turning the audio engine off.

Did anybody experience the same behaviour?
Laptop: Thinkpad P15v, i7-10875H,
BIOS: hyper-threading, Intel speedstep, CPU power management are turned off
RME Fireface UCX - latest drivers installed
Cantabile 3.0 build 3640