I've been using Viper a lot lately to improve music playback on my pc, but it just lacks some features I'd love to use. So I was trying to set up Cantabile (free version) and Asio4all to use my Windows output sound as an input and play it back with some vst effects and then play back the altered playback.
For my first attempt I tried using VAC. With and without Mic checked under the Connected source lines section the mic / line in doesn't seem to have an input at all.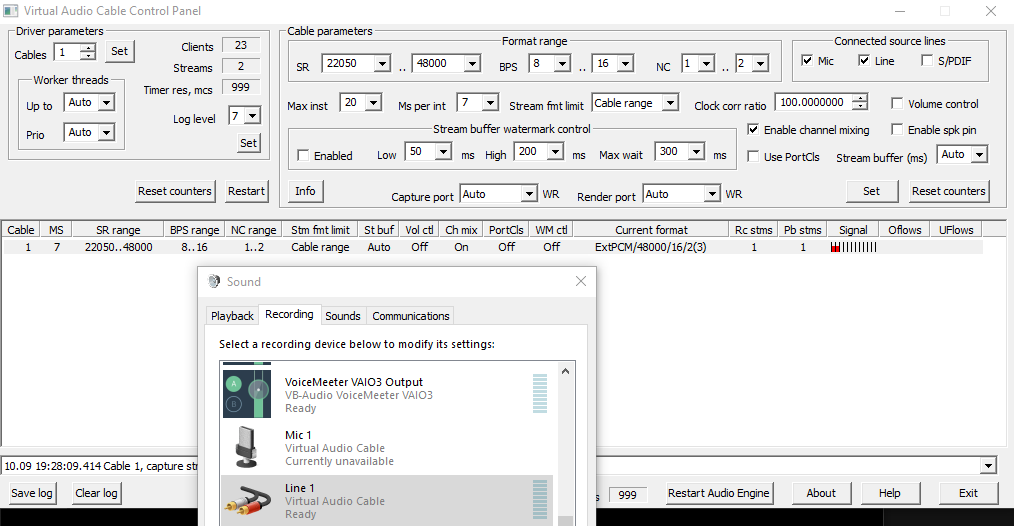 Having a USB soundcard and enough aux ports I also tried a "hardware loopback" by plugging an AUX cord in both the in- & output, but either my sound devices somehow fail or I can't get the input into Cantabile & back on my second soundcard.
Thanks for the help in advance : )