Hey Guys,
My Akai mpk261 gave up again on me again. The mod and pitch wheel go bezerk due to cheap china pot meters. A pitty for such an expensive product.

So cleaning with Deoxit is the only solution every 2 months. But due to the crappy plastic ribbon connections now the LCD screen doesnt work anymore. :-/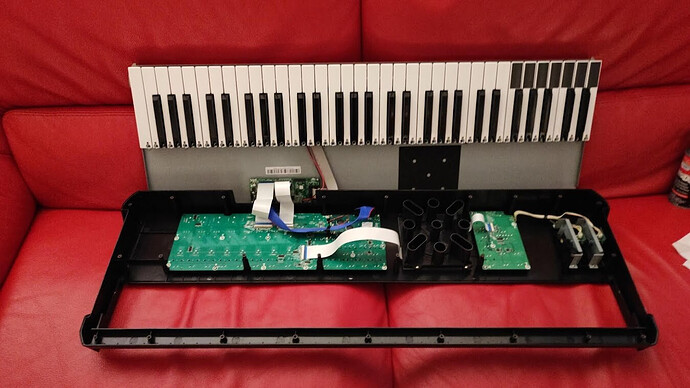 So I'm finally trying to hook up my Roland FA06. It should probably do the trick if I only can program and redirect some buttons.
Now is there a way to let Cantabile know that the FA06 is connected and create a filter redirect of buttons and controllers (+pads). I've found that the FA06 can function as a daw controller via the Ableton setting.
I've tried in the midi settings, but I can only add it to my main midi IN machines, but that way there's no filtering.
I could also start adding the FA to every preset I created, but I hope there's an easier way.
So I should problably find a way like this:
FA06 midi (+filter for pads, knobs and buttons) > forward to > Main midi input connected to all my Songs
Thanks again for your wonderful help here