Hey All,
I'm considering dropping support for sub-pixel font rendering (aka ClearType) in Cantabile but want to get some feedback. If you're not familiar with what this is see here.
The problem with sub-pixel font rendering is that it's a pain to deal with - primarily because the font rendering needs to know the colors of the underlying pixels in-order to mix the the fringe colors correctly. This means that any graphics composition involving text needs to be done on an oqaque background and complicates things more than you'd think.
Without an opaque background, using ClearType results in a mess like this:

So, here's what I'm thinking. (Note you can only really compare these if you're looking at this on an LCD panel running at the standard 96 dpi).

Segoe UI 12 ClearType (Cantabile as it currently is)
Segoe UI 12 No-ClearType (Notice it's slightly blurry and slightly heavier in weight)
Open Sans 13 No-ClearType (Slightly larger to compensate for the blurriness)
Here's a bigger shot of how 3 will look: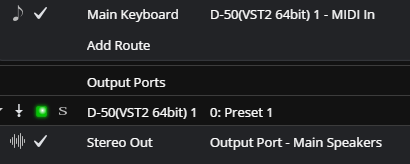 The main downside is that text will take up more space horizontally but otherwise I quite like it (and it solves a bunch of technical issues).
What's your preference - 1, 2 or 3?
Hint: "1" is the wrong answer