Hi Brad,
I love that there is a visual way to chain together VSTs in Cantabile, but the graphs can quickly get messy and hard to edit.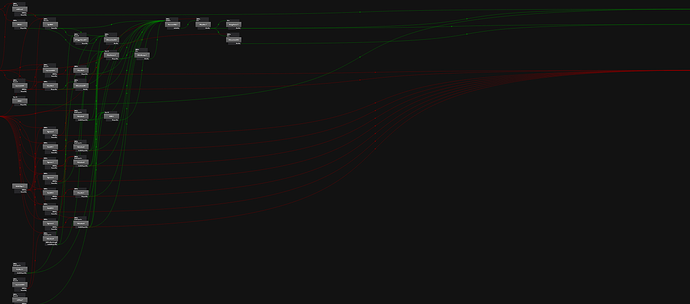 I'm not sure if this feature already exists. Basically I want to:
select a group of vst nodes in the graph
Right mouse click
have option in right click menu to convert selection to a "rack"
Result: The Rack would have automatically created all the inputs and outputs from the original nodes and preserved the connections.
This type of feature is common in a lot of graph based UIs (game engines, 3D editors etc)
See this example in Blender
https://docs.blender.org/manual/en/latest/interface/controls/nodes/groups.html#:~:text=To%20create%20a%20node%20group,"NodeGroup"%2C%20"NodeGroup.