I have an FCB1010. There's a very tight transition to the next state which uses a wah plugin controlled by the 1010's Expression B pedal (which has output of CC20 values 0-127). So I want to press down on the expression pedal and advance to the next state (which has the wah enabled), but as I use the wah I don't want to advance any more. So it needs to supress the CC after the first CC command is sent.
Here's what I have, but it advances 2 or more states on each sweep of the pedal.

And i tried to latch it at value 1 but that doesn't work.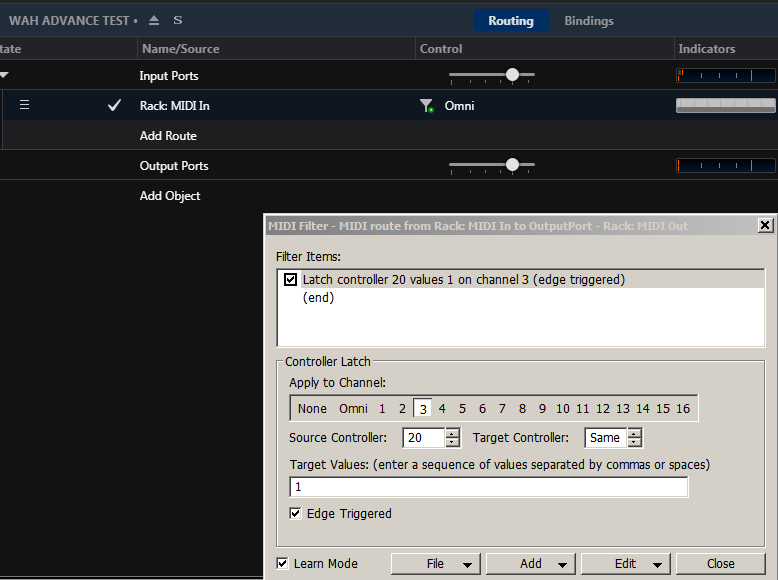 What am i forgetting?
BTW I'm on build 3630. Thanks!