After exiting Cantabile, defunct (or "zombie", but not in the Unix sense) icons are left in the system tray. This might need some @brad intervention. I'm on Win10x64, v4056, and my UI setup is: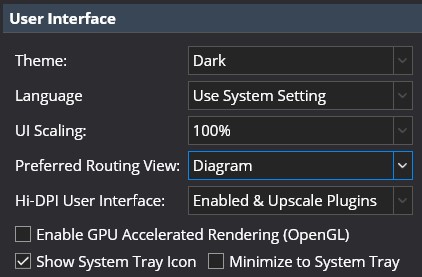 After launching and exiting C4 twice, my system tray looks lile: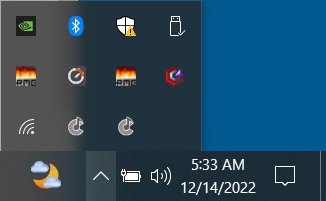 … after 3 more launches: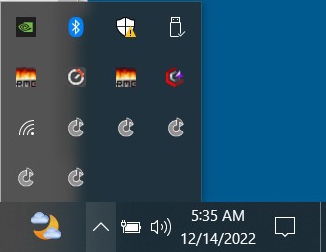 Doing a mouse-over across a leftover icon causes it to vanish.
(and you can tell, it's partly cloudy here, but I don't think that's relevant)