Hi Everyone!
Well, another year has past and I have another revision for the Autofader racks I started making a few years ago. The new MK III (sounds sporty eh

) is hopefully an improvement on the things I've learned from my past rack Autofaders. I made some major architecture changes to improve the flow and to add the new features. It is way smaller in size as well because of the new design. Here is the feature list from the pdf manual that is included in the zip file at the bottom of the post.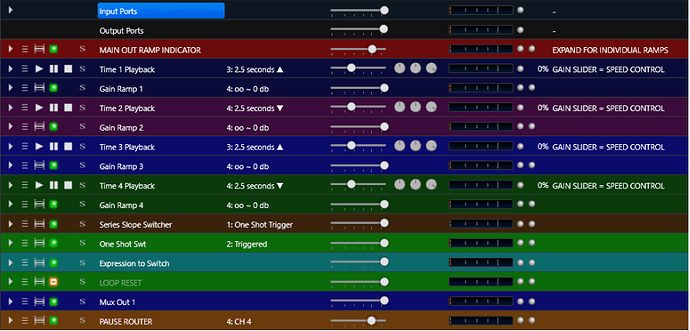 Features
NEW - Triggered by any MIDI Note almost all CC switches or variable Sliders or Pedals *
NEW - Two Modes of Triggering :
A) Free Sequential Trigger (you can start the next fade before the first one is finished)
B) Safe Sequential Trigger (the fader ignores triggers until the sequence of fades is complete)
NEW - Up to 4 ramps each with it own direction (up or down) and variable playback speed to control duration of that ramp.
NEW - Envelope Oscillating mode that can be used to create a host of drones using any sources in new and creative ways and includes Pause/Resume capability
NEW - One shot non interrupt-able sequences of fades
NEW - One shot envelope playback for any MIDI CC parameter (usually Gain) with the option to re- trigger when complete.
NEW - Slider or swell pedal input for variable speed control of the auto fade event
NEW - Simplified and improved the programing of custom gain and attenuation ramps
NEW - Multiplexed MIDI out for use with external synths and VST instruments
NEW - simultaneous triggering of up to 4 different timed fader events
NEW - End of fade and Start of fade MIDI CC 63 &64 trigger outputs from each of the 4 engines
Suggested Auto Fader Applications
Continuous Timed oscillating envelope gain programs

Smoothing out swell pedal or slider changes

Stable Sequential repeatable live fade ins and outs for any MIDI device

Multiple event cross fading

Custom timed triggering of MIDI events with or without the fader outputs used

Accelerate-able or decelerate-able fades (begin at a fixed rate but can be slowed or sped up by pedal input)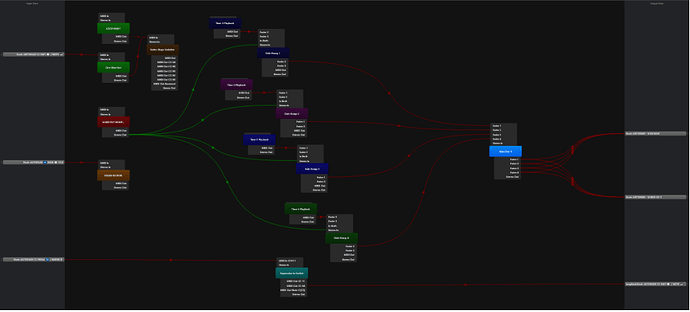 I have used this new model for about 5 months and have added along the way and hopefully shook the bugs out. If you have questions on how to apply if specifically to a task please ask, I'll try to assist. There are 5 identical copies of the rack included in the zip file with different lettered names so you can have more than one fader rack working in the same song at the same time like like say when you one that was fading a drone in and out and another that did simple smoothing of your swell pedal for instance. There is a pretty good pdf manual that is included that I hope will help those who try it to get it going.
Quad Fader Rack Mk III.zip (868.2 KB)
Peace to you all and ENJOY the coming Holidays!!
Dave