Hey guys,
as some of you know I'm building a hardware-workstation around Cantabile which I'll present on the Superbooth, which is a German Music fare, by the end of April.
Right now I'm thinking about the parameters that I'd like to have direct access to. Please see this picture for a quick draft: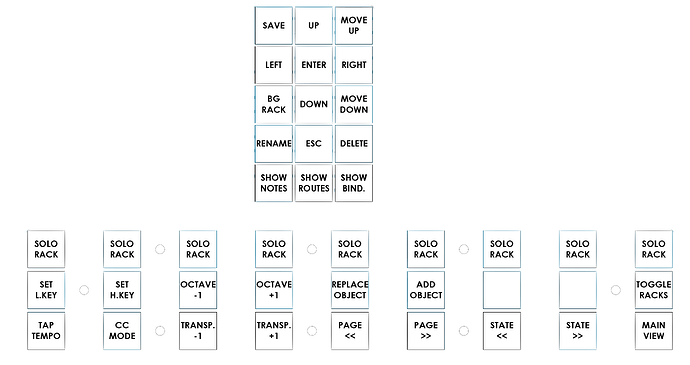 Did I miss something? What do you think about it? Any ideas?
I think a button for enabling / disabling a selected route would be helpful as well. But as far as I can see it's not available for a hot key.
Thanks!
Best,
Chris