New in build 3600 (up now)
Tap Tempo Settings
Right click on the tap tempo button on the main toolbar for new "Tap Tempo Settings". See the guide for explanation of the modes.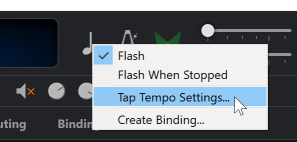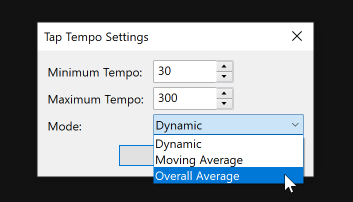 Set List Grid Layout Direction
You can now arrange the set list grid in either "down then across" or "across then down" layout order. Right click on the set list grid, choose "Adjust Grid Layout" and there's a new option at the bottom: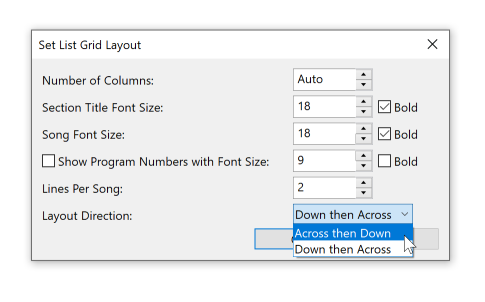 Printable State List
You can now print the states for a song or rack via the hamburger menu on the state panel: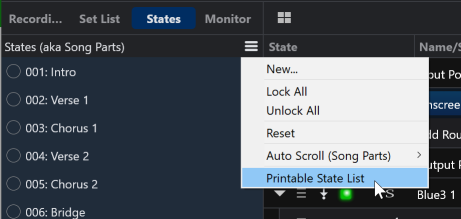 I've also updates the printable set list to include the program numbers of songs.
Note: there was a file missing from build 3600 that prevents this from working. It'll be fixed in the next build, but in the meantime there's a workaround here.
Source Binding for Tempo Flash Settings:
Two new binding sources:

(these were available as binding targets before but can now act as a binding source too)
Fixed Show Notes Truncation Issue
Finally, build 3598 introduced the new "complex text rendering" also introduced a bug with rendering show notes. This is fixed in 3599.