My DMXIS interface just arrived, and I have been experimenting. Some questions
The "C3 plugin presets" don't seem to do anything. Should they? How do folk use these?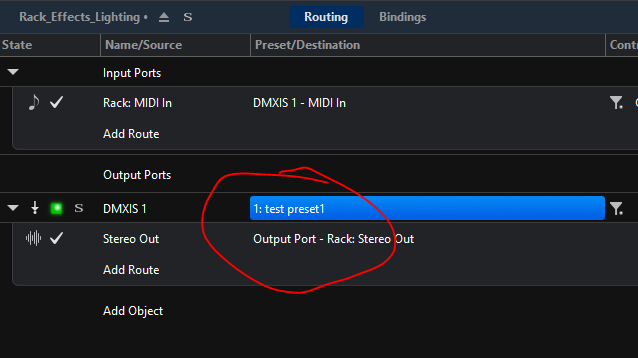 I've created some basic presets within DMXIS for standard "stage washes" which directly map to rack states. I then expect to use these across several songsby having each song split into a different song state for each lighting effect. I anticipate 1 change per verse. If I want one song that has these basic stage washes, but with the addition of another light would I need to create a whole set of new presets? Or is there a way to apply the existing presets and then adjust the correct fader for the additional light?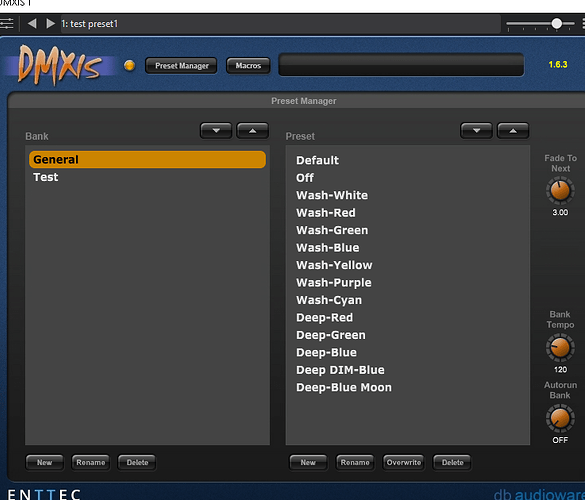 Selecting the rack state sends the preset number to DMXIS via MIDI on channel 16. I send the Selected State Program to the loopback port which then routes it to the plugin. Is there a better way of selecting presets between C3 and DMXIS?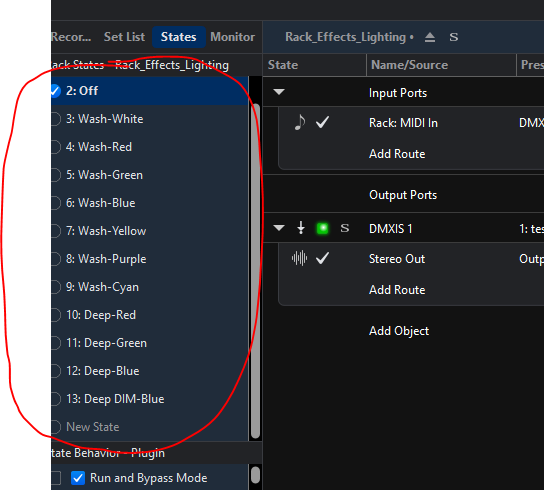 Thanks.